Jaafar Abdul Karim and his team left the country at short notice Thursday morning for security reasons. "It is alarming how journalists are being treated in Iraq," said DW Editor-in-Chief Manuela Kasper-Claridge. "The threat to our team and host Jaafar Abdul Karim by forces in Iraq who want to put a stop to free speech is unacceptable. The JaafarTalk show reaches millions of people because DW provides a platform for debates that are important in the region. Despite being forced to cancel this broadcast, we will continue to report on developments in Iraq."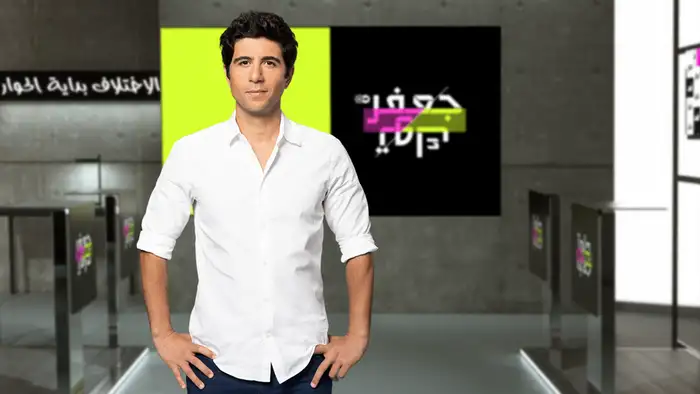 DW's Jaafartalk studio
One of the most successful talk shows in the Arab world, the weekly DW program JaafarTalk tackles topics deemed taboo in the region, including violations of human rights and the lack of equal opportunities for women. With 1.4 million followers, JaafarTalk is currently the most successful TikTok channel run by a German media outlet.
The show was intended to address youth unemployment, political participation and women's rights. The plan was to record the episode in Zawraa Park, Baghdad's highly secured Green Zone. Members of the Iraqi protest movement and government officials were among those scheduled to speak. Around 50 members of the audience were also invited.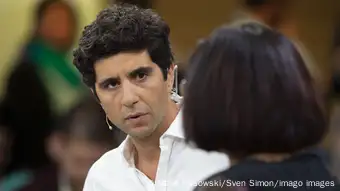 DW host Jaafar Abdul Karim
Abdul Karim faced several threats in the run-up to the planned recording. An Iraqi media outlet, for example, published a video on Instagram accusing the DW presenter of trying to spread "abnormal and perverted" sexual behavior in Baghdad. Featuring clips from JaafarTalk's previous broadcasts that discussed homosexuality, the post called on Iraqi authorities to prevent the planned recording.
Abdul Karim reported that he and his team subsequently came under increasing pressure from high-ranking Iraqi officials. He said that Iraq's State Communications and Media Commission suddenly demanded a special filming permit for the planned recording despite having applied for and been granted the usual permits in advance.
Late Wednesday night, representatives of Iraq's Interior Ministry demanded to speak to Abdul Karim at his hotel, stating that he would not be allowed to continue working without a special permit and could face arrest if he did not comply. They added that the government could not guarantee his safety.
Deutsche Welle has lodged a protest with the Iraqi Embassy in Berlin against the treatment of its employees and the obstruction of journalistic work. "This massive coercion by official authorities of the Republic of Iraq is an unprecedented restriction of press freedom," the protest note says.