The recognition of public service broadcasting as a key societal institution can no longer be taken for granted. Many people challenge the value of public broadcasting, and some even call for its abolition. Has it become more difficult for you to represent the interests of independent, state-funded media?
No. While every era brings new challenges, it's always been our job to ensure that governments, authorities and audiences understand the critical role that public service media plays in society.
For example, during the COVID-19 lockdown, public service media stepped up, providing trustworthy news, education and much-needed entertainment. Audience figures show that the public turned to our Members in large numbers. We remain laser-focused on securing a sustainable future for public service media so that the next generations can continue to enjoy trusted information and a diversity of views.
What are the biggest challenges for the EBU in the next ten years?
In a post-COVID economy, helping our members to secure adequate funding to fulfil their important remit to society will be crucial. They need to continue investing in European content, trusted news and in Europe's creative industry.
We also need to rise to the challenge of global platforms. There is an urgent need to secure Europe's digital sovereignty so the next generations can continue to benefit from strong public service media. We are advocating for meaningful platform legislation from the EU so that platforms do not restrict consumers' access to the content they most trust and value.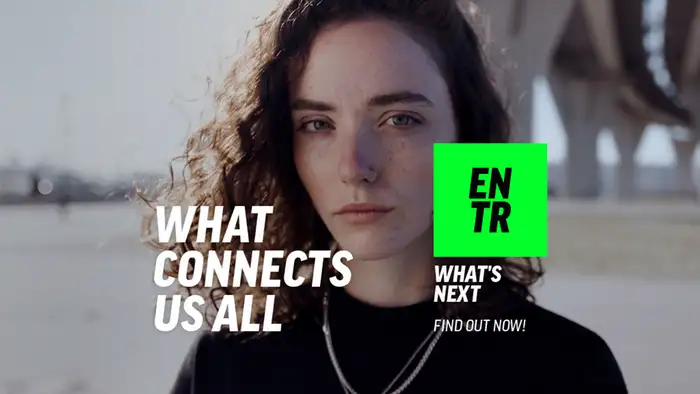 Curran expressed his support for initiatives like ENTR that bring various European perspectives together
Against the background of linguistic diversity in Europe, will there ever be a journalistic service that reaches all Europeans equally and can thus contribute to uniting the continent?
Because Europe is so diverse linguistically and culturally, a one-size-fits-all approach should not be the aim. Instead, we should look to pioneering initiatives like the EBU's new news recommendation service – A European Perspective. The service aggregates news content produced and curated by public service media organizations which share editorial values and enjoy high levels of public trust. It provides audiences across Europe with fresh insight into issues of common concern and mutual interest.
Projects such as this, ARTE's European Collection and Deutsche Welle's innovative ENTR project for young people will break down barriers between cultures and languages.
Noel Curran took up the role of Director General of the EBU in September 2017. He was formerly Director General, Managing Director of Television and Editor of Current Affairs of RTÉ. Noel graduated from Dublin City University with a degree in Communications Studies. He later attended a postgraduate course at Trinity College Dublin in European Studies, where he performed specific research on European Broadcasting Policy.
The European Broadcasting Union (EBU) is the world's leading alliance of public service media (PSM) with 115 member organizations in 56 countries and an additional 31 Associates in Asia, Africa, Australasia and the Americas.

This interview was conducted by Martina Bertram.