Hosted by: Deutsche Welle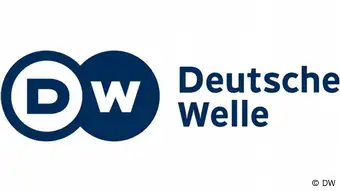 Whether protesting against higher fuel prices or against authoritarian regimes, Africans in nations ranging from Angola to Ethiopia have taken to the streets in the face of political adversity to air their discontent. Organizing via social networks, blogs or spokespeople living in exile abroad, the protestors have met repressive responses from their governments. Has the revolution in Africa failed, or has it merely been postponed? Social media and human rights activists will be discussing these and related questions.
Inspired by the Arab Spring, a youth movement formed in Angola in 2011 to protest against President José Eduardo dos Santos. The demonstrations were typically met with fierce government resistance and crushed before they could gain a foothold. Three activists were killed.
In power in Chad since 1990, President Idriss Déby Itno's regime has ruled under the guise of a democracy (holding elections with a multi-party system), but one based on the tactics of massive repression (including grave human rights violations). Journalistic criticism has been harshly suppressed.
In spring 2011, the slogan in Ethiopia was "Beka", Amharic for "enough". A widespread campaign, driven mainly by the diaspora and social media, protested against the government of the late Prime Minister, Meles Zenawi. "We are not worried that there will be a north Africa-type revolution in Ethiopia. It's simply not possible" was his laconic response. And in fact, the uprising died out virtually overnight after a much-anticipated "Day of Rage" on May 28. The country has been left with a regime that bullies the opposition and civil society with draconian laws and an omnipresent security apparatus.
In Zimbabwe in February 2011, President Robert Mugabe ordered the arrest of 46 civil rights activists and trade unionists, charging them with high treason. The group's crime had been to gather to watch a film about the revolutions in Egypt and Tunisia. Jenni Williams, of the women's rights group WOZA, says it was a familiar scene in a country ruled by an authoritarian government. An eloquent and outspoken activist, she has been arrested no fewer than 43 times by Mugabe's security forces.
Panelists:
Marques de Morais, Rafael
Civil Rights Activist, Journalist and Coordinator of the Website Maka Angola, Angola
Tekle, Eshete Bekele
Journalist and Blogger, Ethiopia
Topona, Eric
Journalist and former Correspondent in N'Djamena, Chad, Deutsche Welle, Germany
Williams, Jenni
Human Rights Defender, Co-Founder of Women of Zimbabwe Arise (WOZA)
Moderation:
Shehu, Usman
Editor, Africa Desk, Deutsche Welle, Germany