What (primary) sources from Afghanistan is the German News Agency (dpa) still able to use for its coverage following the evacuation of local reporting staff?
Sven Gösmann: Of course like all other media we have to find new sources in Afghanistan. We have evacuated all the correspondents working for us but we still have access to local staffers who are not attributed by name and remain anonymous for safety reasons. The German-speaking editorial office is being run from Islamabad for the time being and the English-speaking staff who were flown out are now working in Berlin. We will post another German-speaking staffer to Afghanistan once we no longer have reason to fear for that person's safety.
How do you cope with this kind of news bottleneck, and what role does inter-media cooperation have to play here?
We haven't experienced any bottlenecks because information channels have remained open. Our cooperation with Associated Press, whose world news coverage we produce and distribute in German, remains stable.
For now, Afghanistan is still prominent in the global media. How will dpa deal with the fact that new crisis regions can replace coverage of the country at any time, and that the new Afghan rulers will then feel "unobserved" by the media?
We see our task as spotlighting the truth, which means permanently shining a light on darker regions as well. That is a part of our mission that we take very seriously.
dpa is Facebook's fact-checking partner in Germany. To what extent have verification tools become more important for media companies and how does this development influence the way dpa works, also in connection with the current federal election campaign in Germany?
For many people, digital platforms are now the most important opinion-forming forums. Fact-based dpa reporting can lend objectivity to social debates. We make use of every reliable tool and each year we successfully teach verification skills to hundreds of editors from the German media, namely from TV, radio, online and print, as part of our fact-checking training program.
The protection of journalistic sources can be vital and is a cornerstone of press freedom. How does dpa protect the identity of its sources?
The threat has definitely escalated around the world, including in Europe. We have a graded catalogue of security measures: Anonymization of those who provide critical content, protection programs of all kinds, cybersecurity, psychological and other counselling.
What role do secure online channels play, for example in communicating with human rights activists and local media professionals? And how does dpa protect itself and its sources against cyber espionage?
We have set up a cybersecurity department and we secure our channels and devices much more thoroughly than before. We are also raising awareness of the issue among our employees and sources. Technology is important, but people are still the most vulnerable element.
This interview was conducted by Martina Bertram.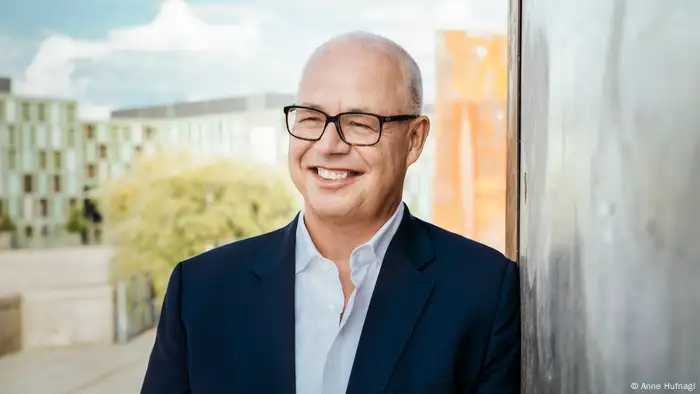 Sven Gösmann is Editor-in-Chief at the German Press Agency (dpa), one of the world's leading independent news agencies.

Since 2014, Sven Gösmann has been Editor-in-Chief at the German Press Agency (dpa), one of the world's leading independent news agencies. Dpa's central editing desk is located in Berlin. Gösmann is an experienced journalist with an academic background in political science who has worked for several news agencies and media outlets around the country, including Germany's biggest-selling newspaper Bild Zeitung and the regional newspaper Rheinische Post.
The German Press Agency (dpa) was founded in 1949 and is one of the world's leading independent news agencies. As an international agency, dpa reports in seven languages, working with a staff of 1,000 journalists in 150 locations in Germany and abroad.