The first report into diversity in television news and current affairs in Australia, Who Gets to Tell Australian Stories, has revealed that the industry is badly out of step in reflecting the cultural and linguistic diversity of the country as a whole.
The Media Diversity Australia report, published Monday, shows that 76% of TV news presenters, commentators and reporters in Australia have an Anglo-Celtic background — despite this group making up only about 58% of the population. The report identified Anglo-Celtic, European, non-European, and Indigenous Australian as distinct, non-intersecting groups.
The degree of inclusiveness in television news channels in Australia is even worse at the senior management level. 100% of news directors at the major TV channels are white males, according to the report. Their board members are also overwhelmingly Anglo-Celtic, with only three out of 39 (8%) having a non-European background. Meanwhile, over 20% of Australians have a non-European background.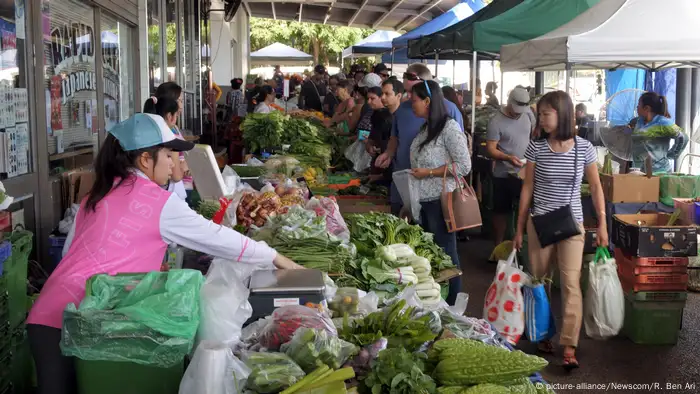 The report found that the diverse make-up of Australia was sorely underrepresented in the media
The report's chief investigator, Professor Catherine Lumby from Macquarie University, said it was "abundantly clear that Australian television news and current affairs media doesn't reflect its audience."
This is in stark contrast to a long history of multiculturalism in the country. Almost half of Australians are non-British immigrants or are the children of immigrants, and hail from 270 different ancestries. Nearly a quarter of the population speaks a language other than English at home, according to the latest national census. Indigenous people make up about 3% of the population.
'Sobering and disheartening'
Ien Ang, a professor of cultural studies at Western Sydney University, said she was not surprised by the findings: "Not just in the Australian media but also in other areas, such as the corporate sector and the arts, there is a great lack of diversity and Anglo-Celtic bias."
Antoinette Lattouf, director of Media Diversity Australia and a senior journalist at Network 10, a commercial TV channel, said she found the extent of lack of representation "gobsmacking."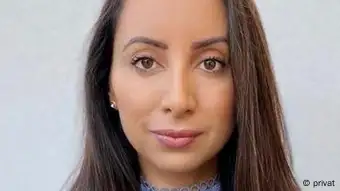 Antoinette Lattouf said the findings of the report were "disheartening"
"I actually found the data sobering and really disheartening, and this is speaking as someone who's been in television for 15 years of firsthand experience within the majority of these newsrooms," Lattouf said.
The ABC, Australia's national public broadcaster, welcomed the report in which it scored relatively well on diversity compared with the sector overall. But heads of news at two commercial networks that were found to be the least diverse, Seven and Nine, meanwhile rejected the findings, saying non-white journalists were not applying for jobs on their staff.
Interviews with editorial leaders from some free-to-air television networks conducted for the report confirmed "some ambivalence towards having formal diversity and inclusion policies," Lumby said.
Ien Ang commented that media organizations, "especially the commercial media organizations are simply not willing to own this kind of bias."
Read more: Diversity: More than meets the eye
The exception
The gap in representation between those reporting news and current affairs and their viewers highlighted in the report is even more remarkable considering that SBS, a media organization set up specifically to provide multilingual and multicultural broadcasting, was also included in the findings.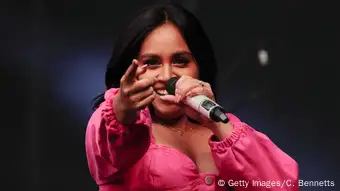 Indigenous Australian Jessica Mauboy represented Australia at Eurovision in 2018
The Special Broadcasting Service is a free-to-air national multi-platform media organization set up by the government in the 1970s to broadcast in community languages. It now offers audio and digital news services in 68 languages — more than any other public broadcaster worldwide — as well as a dedicated Indigenous channel, NITV.
At SBS, diversity is "baked into the charter," said Crikey journalist Kishor Napier-Raman. This has ensured a healthy level of representation on its screens and on radio; whereas across television news, only 6% of presenters, commentators and reporters on screen were found to have either an Indigenous or non-European background, at SBS that figure stood at 76.6%.
The SBS effect
SBS scores well on its primary function, which is to reflect the diversity of Australia's population. Helen Vatsikopoulos, a former journalist at SBS and ABC, said it is important to "see someone who looks like you on screen."
"(You need) to know that you belong. I didn't have that when I was growing up," said Vatsikopoulos, who lectures in journalism at the University of Technology Sydney.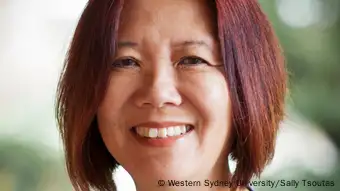 Ien Ang says that there is an ingrained bias in many industries towards the Anglo-Celtic narrative
Through its diversity displayed on screen, the broadcaster also ticks another box in promoting social cohesion: The majority of Australians say that SBS helps them to appreciate and understand diverse cultures, and more than 50% think SBS helps to make Australia a more inclusive nation, according to a study commissioned by SBS last year.
The SBS effect has spread across the media, helping to promote onscreen diversity in the sector in general, according to Ang, who is the author of 'The SBS Story: The Challenge of Diversity.'
"Without SBS, it would have been much worse," she told DW.
A long way to go
Things have moved on since the popular media personality Waleed Aly joked at the launch of Media Diversity Australia in 2017 that Australian TV in the early 2000s was "a snowfield."
There are more women and non-Anglo-Celtic faces on TV, including Brooke Boney, an Indigenous Gamilaroi woman; Syrian-born reporter Sarah Abo; and aforementioned TV presenter Waleed Aly, a Muslim with Egyptian heritage. They all now feature on popular commercial network shows, adding color to the media landscape. And in 2018, Australia sent Jessica Mauboy, an Indigenous Australian woman, to represent the country at the Eurovision Song Contest.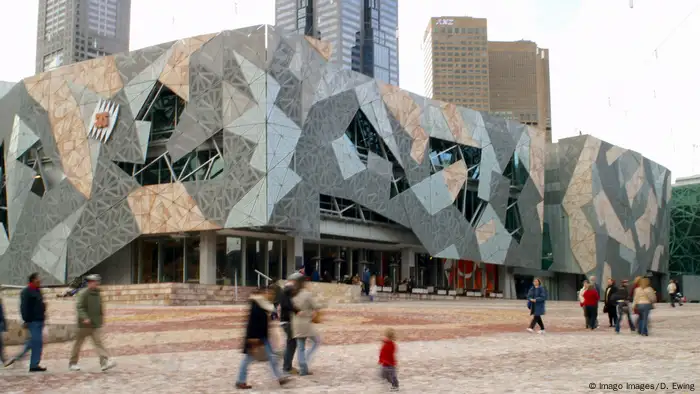 While SBS is the exception in the report, some believe its 68 languages are just an act of tokenism
But Ang is still puzzled as to why the Australian media, especially the TV news sector, has been so slow to diversify. Some say that SBS may not have helped progress towards greater diversity of representation in the media landscape.
Vatsikopoulos said that SBS allowed "the ABC and other media to say they didn't need to bother about diversity because that's what SBS was for."
Waleed Aly has described SBS as a "holding pen for people of diversity. … It serves an important function, but what I'm worried about is that it sometimes becomes an excuse."
Meanwhile, SBS also has a way to go to achieve diversity and inclusion behind the camera.
"It's not just about color and exotic surnames," said Vatsikopoulos. "We need to look at the content and how we frame stories, and this is the work of senior people who make editorial decisions."
The organization has recently been slammed for having an executive team and, according to Lattouf, an editorial leadership that remains "entirely Anglo."
It is also facing accusations of racism and bullying from former staff, including from Lattouf herself and from several Indigenous journalists.
Read more: Black Lives Matter is a reality check for corporate diversity and inclusion strategies
Selling the case for diversity
The Media Diversity Australia report contains clear recommendations to bring change to the industry. First, it suggests television networks start collecting data on the diversity of their staff.
"Until you count culture or you count the scope and breadth of the problem, you can't really measure any change," said Lattouf.
Commercial TV newsrooms in Australia need to follow "best-practice" examples in the United States and the United Kingdom — by introducing diversity and inclusion measures.
But Lattouf meanwhile warned against "ad hoc approaches, token gestures, or a news director saying one thing but the person on the ground leading the newsroom on a day-to-day basis doing another."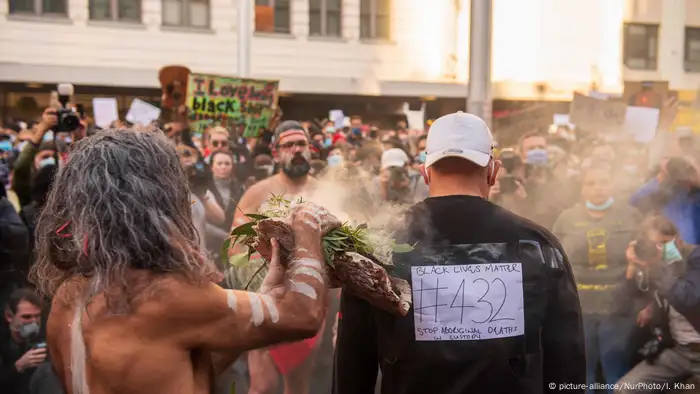 Member of the Aboriginal community took part in Black Lives Matter protests across Australia earlier this year
The case for diversity needs to be sold to media organizations at every level, said Lattouf: "You need to make the case that it's going to make for a stronger news team, with better contacts, better story ideas, better access to communities and insights."
It is also important, she added, to convince boards that diversifying their staff makes good business sense:
"There's a mountain of evidence that diverse organizations are more innovative, they're more agile and they're more profitable. And we know that the television news business model isn't working. Having a more diverse workforce can help tackle some of those challenges."